Peggle
Some people seem to really like this game.. enough to install
Origin?
I dunno.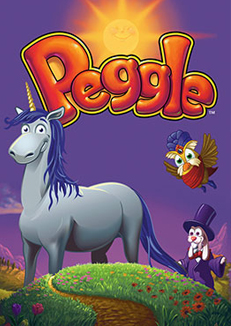 Want to be a Peggle Master? Take your best shot! Shoot and clear the orange pegs to achieve Extreme Fever as 10 outlandish teachers help you rise to Peggle greatness. Conquer 55 levels and wield 10 Magic Powers in Adventure mode... and the fun is just getting started!
Put your skills to the ultimate test with 75 challenges as you rack up bonus points and style shots you'll smile about for weeks. Face off against friends or the computer in Duel mode. It's an epic blend of luck and skill that msnbc.com calls one of the "Top 5 most addictive video games of all time!"
Features
- Winner of over a dozen awards, including Action & Arcade Game of the Year (Zeeby Awards, 2008) and Editor's Choice - PC Casual Game of the Year (1Up.com, 2008)
- Master 55 levels and 10 Magic Powers!
- Conquer 75 Grand Master challenges!
- Play friends or the computer in Duel Mode!
- Save and replay your hottest shots!
- Revel in breathtaking artwork and music!